STORY HIGHLIGHTS
Matt Welch: State of the Union featured content-free calls to action for action's sake


He says governed might want to know what they've gotten in return for ballooning debt


Didn't we try repairing infrastructure with the stimulus package? he asks


Welch: Rand Paul spoke to those who think government should get out of way



Editor's note: Matt Welch is editor in chief of Reason and co-author of "The Declaration of Independents: How Libertarian Politics Can Fix What's Wrong With America" (Public Affairs).
(CNN) -- The two most memorable lines of President Barack Obama's fourth State of the Union address were the ad-libbed: "Get it done" (which doesn't appear in the remarks as prepared), and the emotional "They deserve a vote," concerning victims of gun violence.
As exasperated appeals for an obstructionist Congress to get off its duff, the exhortations provided emotional catnip for Democrats. For the rest of us, however, they were sobering reminders of what governing liberalism has deteriorated into: content-free calls to take action for action's sake.
Consumers of national governance are within their rights to ask just what we've gotten in return for ballooning the cost of the stuff since 2000. The answer may lie in not just what the president said, but what he has assumed we've already forgotten.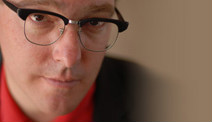 Matt Welch
"Let's cut in half the energy wasted by our homes and businesses over the next 20 years," said the president, who promised a "Recovery Through Retrofit" three years ago. "The American people deserve a tax code that ... lowers tax rates for businesses and manufacturers that create jobs right here in America," said the man who before he took office vowed to, uh, give "tax breaks to companies that are investing here in the United States."
That "aging infrastructure badly in need of repair"? Well, what happened to the $50 billion from the stimulus package dedicated to precisely that task, or the $50 billion plan 18 months later? Making college "more affordable"? That has been the motivation for continuous ratcheting of government involvement in higher education, which has -- surprise! -- coincided with a several-decade increase in tuition costs and student loan debt.
Greene: In 2013, democracy talks back
Do-something politics works when Americans have amnesia, or are reacting to headline-making tragedies, or when they just want free stuff. But this irresistible force is butting up against the immovable object of a have-nothing U.S. Treasury. Debt service costs will soon overtake defense spending, and baby boomer entitlements are about to transform the federal government into a check-writing program for senior citizens.
Americans know by now that Obama can't possibly believe his own promises that his policies won't "increase our deficit by a single dime," not only because of his poor track record with that particular vow, but because he spends the rest of his time talking about all the various things the government needs to "invest" to create "broad-based growth." It's a conflict at the basic level of vision with those of us who think prosperity is mostly a private-sector affair that is on balance imperiled, not improved, by the exertions of a deficit-spending government.
Opinion: Obama dares Congress to get the job done
Thankfully, and quite unlike during the 2012 presidential campaign, the competing vision was voiced Tuesday night. Not necessarily by a dehydrated but game Sen. Marco Rubio, R-Florida, who delivered the Republican response to the State of the Union address, but by Sen. Rand Paul, R-Kentucky, who did the honors online for the tea party.
"The path we are on is not sustainable," Paul said, directly. "All that we are, all that we wish to be, is now threatened by the notion that you can have something for nothing, that you can have your cake and eat it, too, that you can spend a trillion dollars every year that you don't have."
Paul dinged Republicans as well as Democrats, targeted military spending as well as entitlements, and spent a good 30 seconds giving a more full-throated defense of wartime civil liberties than the allegedly anti-war candidate Obama ever did.
Most importantly, he laid out a truly alternative vision that speaks directly to the growing number of Americans who feel like the federal government has failed as the engine of economic growth, and needs urgently to take a back seat before it does more harm.
Rothkopf: This time, a president in full
"What America needs," Paul said, "is not Robin Hood, but Adam Smith." As Obamanomics continues underperforming through a second term, it will be fascinating to see whether Ron Paul's kid can get more people to agree.
Follow us on Twitter: @CNNOpinion.
Join us at Facebook/CNNOpinion.
The opinions expressed in this commentary are solely those of Matt Welch.
Title Post:
Obama speech 'relied on amnesia'
Rating:
100%
based on
99998
ratings.
5
user reviews.
Author:
Dakilangbayani News
Thanks for visiting the blog, If any criticism and suggestions please leave a comment